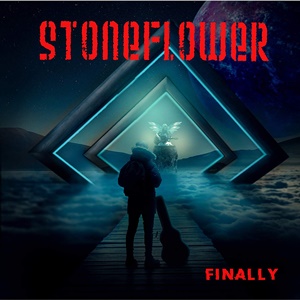 STONEFLOWER's latest album "FINALLY" out in May 2020.
S-ROCK: Tom and Svenn, you guys as STONEFLOWER have been "finally" back to the scene with the latest album "FINALLY" out in May 2020. Welcome back, and the album has been "back in stock" again and again at online CD stores in Japan. Any negotiation with Japanese labels to release in Japan?
Svenn: Hi there, yes it's good to finally be back but you know there's actually never been a longer off period it's just that we like to spend our time in the studio.
Well, we have no separate negotiation with Japan cause we want to see how far AOR HEAVEN can push this album. 
S-ROCK: For these years since you guys released the 1st album "CRACK A LITTLE SMILE" in 2003 many things have been changed, especially thanks to internet. What is the biggest difference on making an album between early 2000's and now?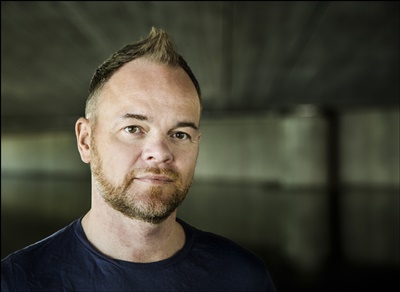 Svenn Huneide (B)
Svenn: The main difference is in the way we work in the studio with new methods due to digital aids. It should be a faster and easier way but we are really old school and like to do it the old way as much as possible. 
We try to use copying and moving parts of a song to a minimum and we feel this really helps the songs to be more dynamic.   
Tom: The difference in case of distribution of the music now from before, is that its much easier to hit just the right market (people). Our goal is to find the AOR people who are very open to new bands, and still quite hungry for this kind of music.
S-ROCK: "FINALLY" album has full of beautiful melodies with excellent chorus harmonies, and tracks are in genuine AOR style more than previous albums. John from young generation has brought something fresh, it has given good influence to guys with a long career? Which track(s) is/are your favorite(s)?
Svenn: Yeah, John has really given us old guys a vitamin injection and it's really funny to write new songs and throw at him. He always surprises us by making every song better sounding than we could imagine.
Tom by the way is the master Chorus guy. The man should really write a book about it. It's hard to pick a favourite because they're all so difference.
Tom: I very much agree with Svenn. John came in and really kicked our butts. We had to polish him just a tiny bit from the musical scene, but as you can hear, he's all over the place. I loved his voice from the first time I heard him.
I can't pick any favourite song either. Every song has its own place.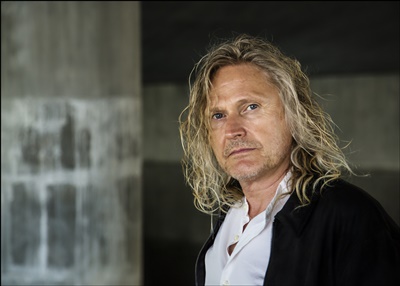 Tom Sennerud (G)
S-ROCK: How's been the situation in Norway during this chaos due to COVID-19? Many people in Japan get used to wear a mask in winter (cold/flu) and spring (pollen) though, you guys there in Norway didn't have that custom. What did you guys do and think during the restriction time?
Svenn: Well these are strange and dark times indeed. We are not used to wearing masks in Norway and even today most people find it a bit strange. We are fortunate to have a government that really took the situation seriously and because of that
Norway is one of the countries with fewest dead and sick in the whole world. We had planned to make a couple of concerts but instead we were stuck in our studios so we tried to make the best out of it and even made a video with live playing from our homes.
Tom: This still isn't over. The plan for a release concert in February -21 seems difficult too, so we just have to wait.
S-ROCK: John, you ever participated in IDOL and musicals like LES MISERABLÉS, JESUS CHRIST SUPERSTAR, MISS SAIGON. Have you ever sung in an AOR band besides STONEFLOWER? And your name "Masaki" reminds Japanese people of a Japanese male name, is it your real name or stage name?
John: I've always been a huge fan of AOR and ever since I was a teenager I've been singing cover songs with various bands but this is the first time I get to be part of something completely original. Doing musicals and theatre and cabaret shows are fun and challenging in their own ways, but it's something completely different to be able to do your own music. I am so lucky to have met these incredibly talented people who happen to share my passion for AOR.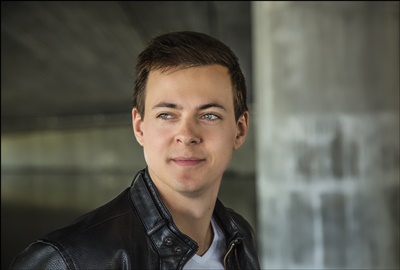 John Masaki (Vo)
My grandmother was actually from Japan and I was named after her brother Masaki. As a young sailor, my grandfather stayed in Toyama-ken for three months while repairing their ship engine. He told me he met my beautiful grandmother Chizuko Iwata one day at a hair saloon and managed to ask her out to dinner even though he couldn't speak a word of Japanese. They fell in love and she moved to Norway with him. My full name is John-Magnus Masaki Nielsen, but John Masaki is a much more catchy stage name and I carry it with great pride.
S-ROCK: Geir, you work as a video journalist/photographer/drone pilot for TV2 news as well, from a journalist point of view what will happen to the world next after COVID-19 matters?
Geir: Oh well, that's the big question everyone is asking themselves, isn't it? I think the world will feel the aftermath of this for a very long time.
But let's hope they can find a vaccine soon, and maybe after a some time, the virus will be just another annual influenza-virus. In Norway the kids are putting posters in the windows saying: «It Will All Be Fine» written inside a rainbow. And that's what I think also.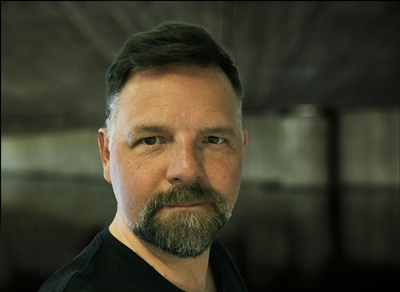 Geir Johnny Huneide (Ds)
S-ROCK: Some bands and musicians in Norway have been doing online gigs on FACEBOOK, YouTube or other ways for free or receiving money as a ticket price or social tipping by Vipps for example. Any plan of an online gig of you guys? If you do, your fans in Japan will be interested as well even though there's time difference. And when this chaos with restriction is over, you guys will do some gigs with your fans at clubs?
Svenn: Well we thought about it but the market was really flooded with concerts and it was too much hassle to get it done in a way we liked and now it's almost over. People got tired of it I suppose 🙂 It would be great to treat our fans with a concert tho' so let's see what's gonna happen.
Tom: We will love to do clubs in the future.
John: Yes! Live streams can be fun but it's just not the same as a real concert with real people. I tried to download a beer the other day but it didn't taste quite right.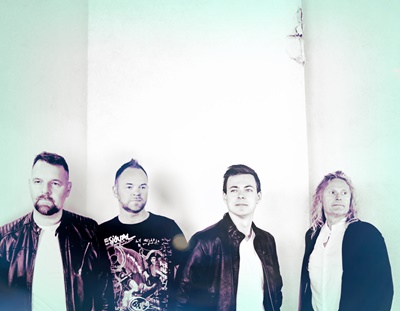 S-ROCK: This is a question from your Japanese fan. Which are your favorite bands and bands which have influenced your music career?
Svenn: Wow, there are just so many. My personal favorites are FOREIGNER, TOTO, WHITESNAKE, YES, DGM and some of the new ones like W.E.T and WORK OF ART. I started listening to music at the age of 10-11 so every classic rock band from 1984 and forward has influenced me but especially TOTO, VAN HALEN, KISS, WHITESNAKE, DEF LEPPARD and GIANT have been huge favorites.
Tom: Again, I have to follow Svenn, TOTO, WORK OF ART, LIONVILLE, W.E.T but also Michael McDonald, Kenny Loggins, PAGES and MR. MISTER to name a few.
John: One of my favorite voices is Norwegian Jørn Lande (Jorn) but my biggest inspiration as a performer is probably Freddie Mercury. Other huge influences are IRON MAIDEN, DREAM THEATER, WHITESNAKE, GUNS N' ROSES, AEROSMITH, LED ZEPPELIN, THIN LIZZY, BON JOVI etc. The list could go on forever!
S-ROCK: Would you give your messages to your Japanese fans who visit S-ROCK website? Tusen takk!
Svenn: Thank you so much for your interest and for listening to our new album. It would be a really treat if we were to play for our Japanese Fans in Japan sometime in the future and in the meantime I pray everyone stay safe and healthy.
Tom: Thank you so much for listening and supporting us. We are so grateful for all the feedback we got this time around.
John: Thank you for keeping rock and roll alive! Hope to come see you very soon!
STONEFLOWER Official FACEBOOK: https://www.facebook.com/stoneflowertheband/