In memory of Dag Stokke, 1967-2011. We all love and miss you, Dag.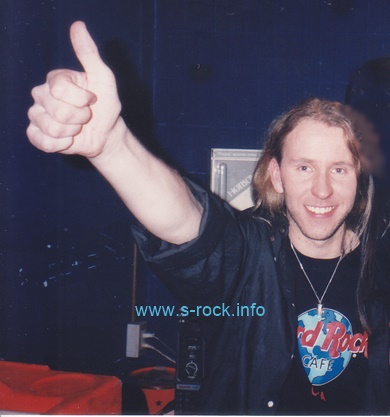 Taken after the gig of TNT in Nagoya 1997. The photo of him in 1996 when we got his message is missing, instead we get this one online.
From S-ROCK vol. 2 (published in 1997). The original paper of this message is missing, and we got the issue scanned instead.