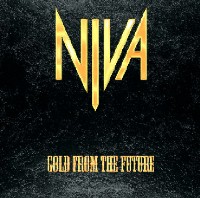 *More promotion for NIVA!*
This time we had an e-mail interview with Roger Ljunggren (G) and Marcus Persson (Key) for NIVA. Japan exclusive actually.
(added in May 2012)
NIVA has changed their band name to OXYGEN and will release FINAL WARNING album from ESCAPE MUSIC in U.K. on the 22nd of June, 2012. The album includes "Bring Back The Joy" as the bonus track for GOLD FROM THE FUTURE which was released in Japan in 2011and taking "Final Warning" away. The album jacket is changed as well.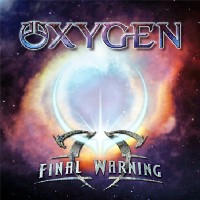 S-ROCK: Roger, it's been a long time since T'BELL released REPLAY album, after that you played for GRAND ILLUSION and other bands and projects. And this time you play in NIVA, what do you feel when you're back as a member of a band?
Roger: To be a member of the NIVA band is really great – all of the involved are very professional and easy going – I do not think I've been in a better constellation ever. The fact that we live really close and also hang out on a personal level makes this project an ideal situation for the creativity.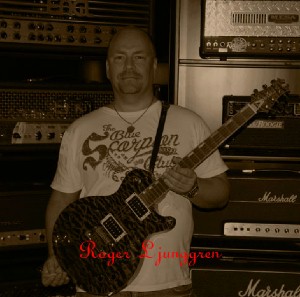 (Taken from the booklet of GOLD FROM THE FUTURE)
S-ROCK: Marcus, this is the 1st time to have an interview with you, would you introduce yourself to people in Japan? I heard you wrote a song "Lady Luck" for a Japanese singer called Yuka Masaki, would you let us know about it? And which band/artist is your favorite? How about your favorite album and song?
Marcus: I'm Marcus, 32 years old, songwriter and producer, since the early teens. I'm very glad to be able to do an album for the Japanese market!
This is the very first time I'm doing a rock album like this, with the touch of the 80's and I really love it!
I write everything between traditional Swedish dance music, pop, R&B to melodic rock!
Just before this NIVA Album Yuka Masaki released her single "Lady Luck" which I wrote and produced, the song is also the first track on her Album!
So this may give you a hint of the big variety of music I write and produce.
My favourite music is very hard to answer, because I'm just in love with the music, but if i have to decide, it will be CHICAGO 17 and TNT – INTUITION.
S-ROCK: GOLD FROM THE FUTURE album has been released in Japan. Very melodic, full of 80's taste. Which song(s) is your favorite? How you guys have an idea to compose/write lyrics? I hope the album will be released in Europe soon as well.
Roger: For us the favorite songs for me are hard to say, it changes over time, but I can say we're quite satisfied with all the songs on the album.
Usually when we write the music comes first. Roger records a guitar arrangement with the melody to just a click-track, then Marcus takes over and starts with the arrangements.
When the song has a "frame" we both meet up and we're starting to do an advanced demo. This will be sent to Tony, so that he can make his input in the song . Lyricwise we try to vary the themes a lot, both love songs and songs with a deeper end.
We really hope the album will be out in Europe too, as we have a lot of people that are into melodic rock here as well.
S-ROCK: And we'd appreciate if you guys describe each track as both of you guys composed/wrote lyrics all the tracks. And Patrik Tibell joined you guys for the track "I Remember", you 2 won't work together as T'BELL any more, Roger?
Roger: Janitor of Love: The song that actually started the NIVA project – I played the riffs for Marcus and asked if he could consider writing some melodic rock with me, and he was totally with me there. We called up one of my favourite singers of all time – Tony Niva, and here we are today!
Anything For You: A song flirting a bit with the old Ozzy sound that we all love!
When Tomorrow Never Comes: Sometime each month when the paycheck arrives, Some people getting out to party and feel like a king for a day, or a night maybe.
I Remember: A lovesong that was never finished when I worked with Patrik, so we took it up and finished it in a very nice way I hope.
Gold From The Future: A very nice melody in the neo-classical style. Tony came up with the idea to the song, and we liked it so much it became the tittle track!
We Must Fight: Another great song idea from Tony, arranged by me and Marcus and despite the important message in the song it is very positive and uplifting.
I Wanna Know For Sure: A classic rock song with a love theme, the solo somehow sounded like early Lukather – don't know how that happened!
Final Warning: Can you put an ABBA-like melody in a speed metal song – You bet!
Best Days Of Our Lives: It is a classic theme here – Carpe Diem – Seize The day, and the song is also here best described as classic rock I guess.
You: A classical love song with a hint of CHICAGO in the arrangement – Here we used a Telecaster for the solo, to get the right vibe and feeling – a nice ending of the album we hope.
The Bonus Track: Bring Back TheJoy: Where Have All The Good Times Gone? Life today is a lot different from the life many of us lived in the 80:s – but we think the main difference is inside ourselves, and if we try we can get back to the positive, easy going life we once lived.
I do not know if there will be any more T'BELL songs recorded – If Patrik wants to I will of course provide the guitars!
S-ROCK: Tony Niva told that he would like to do some gigs of this album, how about you guys?
Roger: To be able to play live and tour, we must have a little more than 1 album out to fill a full show, besides we will see if there are enough people that actually will be interested in seeing a NIVA show – but if that is so, we would love to play live of course!
S-ROCK: Marcus, What is your goal as a musician? How about as yourself? And what do you image from a word "Japan"?
Marcus: Today I'm very satisfied with all the music and productions I'm involved in. I think the "thing" is to have good musicians around me, without them i wouldn't be anything at all.
Treat your friends as you wanna be treated by them!
Sometimes I wish the days would be longer than just 24 hours!
Unfortunately I haven't been able to visit Japan but I wish I'll some day!
Japan seems to be a very interesting country with a great history and culture to explore. One thing that has been recently discovered is your fantastic single malt Whisky, especially the Hakushu Single Malt ! 🙂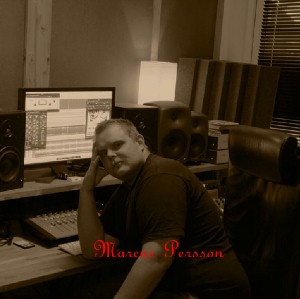 (Taken from the booklet of GOLD FROM THE FUTURE)
S-ROCK: Btw what do you think about Pirate Party which is originally from Sweden as musicians who have rights to your own materials?
Roger: As long as internet is a part of our life, we will have to accept the way people use it, both for the bad and good, some steal the songs, some pay for it, but as long as we can get the project going, I am happy to spread my music to as many people as possible!
S-ROCK: What is "gold from the future" for you?
Roger: If we can make music today that will be liked and appreciated for many years to come, I would be very happy – If this will happen, then our album will be gold from the future in a way.
S-ROCK: Would you give a message to your fans in Japan?
Roger: We really hope that you will like the album "GOLD FROM THE FUTURE" – We tried our best to do an album that will bring joy and energy to the listener – We really think that it is important that the melodic rock genre will live on for many years to come!
(Discography)
GRAVITATION (MARQUEE/Avalon, 2013)
MAGNITUDE (AOR HEAVEN, 2013)
GOLD FROM THE FUTURE (MARQUEE/Avalon, 2011)
NO CAPITULATION (ZERO CORPORATION, 1994)
Official Website