February 26th, 2007
Gig at Shibuya O-EAST. Took photos from the 2nd floor as staffs were in front of the stage for DVD shooting.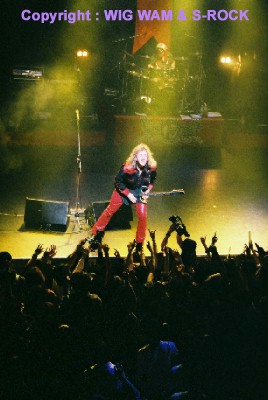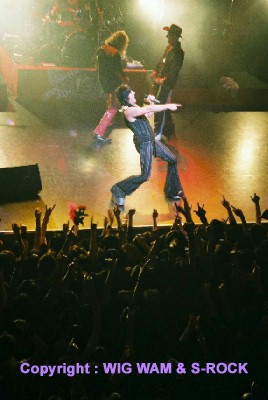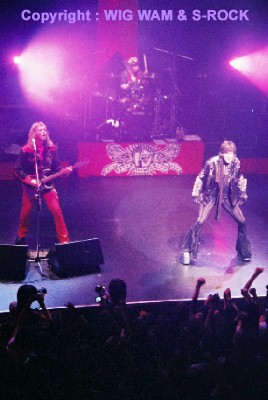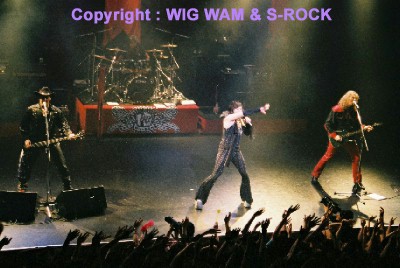 Glam tried to sing "In My Dreams" in Japanese, did you find what he sang in Japanese? Here it is:
C'mon, C'mon, C'mon
Ai ni tsutsumarete(i)ru
Omae dake ga
Ore no yume no naka ni ikite iru
The webmaster for English pages of the official site and I talked about translation in Japanese, and sent it to Glam before this tour. On the day for Tokyo gig I asked Glam if he would try, "I can't promise if I will really sing in Japanese." said Glam – later he practiced again and again, wrote the Japanese words in Norwegian way on a big paper and put it on stage floor just before the band started playing "In My Dreams". He really did a great job, we should appreciate his effort!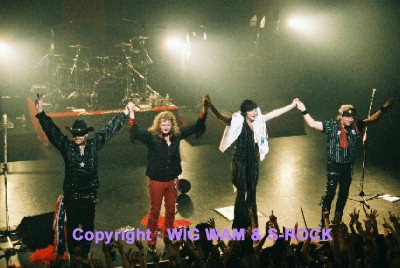 Setlist of Tokyo show.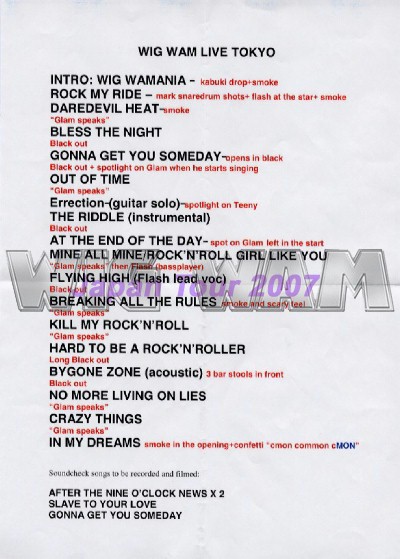 They played those 3 songs below in the list for video shooting.