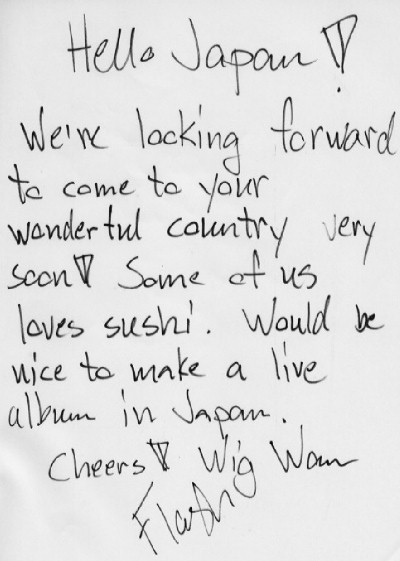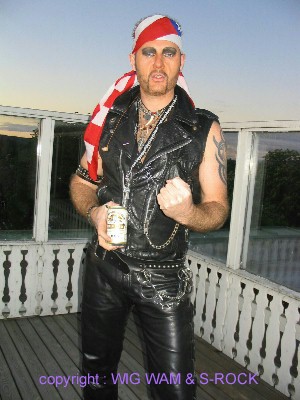 Flash always keeps his presense of mind and is a man of few words. It's hard to find when he wears his make-up, I believe he's the most handsome guy of the band. *S*
It seems he's involved with important meetings (paper matters) with people besides the band all the time. We agree that we can trust him a lot.
He doesn't speak a lot, and his words come out at the right time. When I missed my lunch, he said "You should bring something with you all the time." You're absolutely right, Flash.
Thanks to Flash, the band maintains a good balance properly…..
The beer he has on the photo above is "Kirin Ichiban Shibori" which I think the best one in Japan.