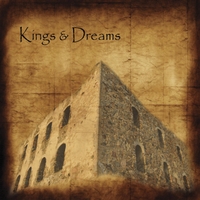 Peo Pettersson and Dan Boström met and became friends in the mid to late eighties, playing in different bands respectively.
A few years later Peo recorded with LEVITICUS and toured the world as their lead singer, while Dan played in local rock and AOR bands, mostly in clubs and churches. They continued during the 90's to play in different bands and constellations.
In the early 90's, Dan was invited to Peo for a preview of his highly acclaimed solo debut, "Look what I've started" (co-written with Rod West, Australia), and they both shared demos of music ideas. But it wasn't until the turn of the Millenia that the two friends decided to start writing music together.
From the early 2000's to the present day, both guys have also worked on their own projects. Peo has continued to produce other artists, release several solo albums and record with LIMITED EDITION and NOCTURNE ALLIANCE. Dan has explored the world of progressive metal, jazz and fusion with local fellow musicians and been writing music for his project BEYOND KNOWN.
Living a ninety minutes drive apart and working just a few weekends a year, KINGS & DREAMS began as more of a side project than a band. But soon Peo and Dan found that their collaboration and songwriting was something beyond a friendly jam.
At the time Peo recorded everything on tape (something he would late return to after a decade in the digital jungle). Peo and Dan have written, mixed and produced the whole album. Most of the material was recorded at Peo's studio in Götene in the western countryside, and occasionally in Dan's studio in Jönköping. Trying to migrate into the world of digital recording, Dan and Peo built their songs initially on guitars, keyboards, samplings and programmed drums. But after a few years they decided to throw it away and start afresh with real musicians.
In came drummers Peter Björklund (Jazz drummer / Independent), Petter Karlsson (THERION, HOLOCOASTER) and Bengan Andersson (Johan Randen, MACHINE, NIVA, PEO, Lena PH), and excellent bassists Björn Millton (SALT) and Simon Dahlström (LAVA ENGINE, BEYOND KNOWN). With a new solid base to their songs, Peo and Dan re-arranged and re-recorded what had now become a full length album.
Although both had their roots in blues and hard rock, they've also found inspiration in classical, jazz, pop, soul, fusion. Never compromising on melody, KINGS & DREAMS will continue to follow in the footsteps of JOURNEY, TOTO, ABBA, MR. MISTER, but a bit more hard rock oriented. In 2011 KINGS & DREAMS released a teaser, a promotion single with two songs from the upcoming album; the smooth and soulful "It's Been So Long" and the more mysterious and dreamy rock shuffle "How Can I Go On". Fellow musicians and producers gave praise and labelled it "World class" and eagerly awaited more.
And finally, thirteen years after the initial jam session, KINGS & DREAMS debut album was released. 11 strong songs ranging from pop, soul to hard rock. Peo, "One of AOR's Best Voices" (Amazon.com review), does most of the lead vocals, with Dan singing the lead on "In Your Arms", "Mayday" and "Save My Soul".
The lyrics are thoughtful, honest and deal with relations to life, people and places and are meant to raise hope and faith in the listener.
What maybe makes KINGS & DREAMS special, aside from good songwriting, great vocals, great guitar playing and strong melodies, is the "good spiritual and positive vibe about them" (according to a CD BABY review).
This marks the start of KINGS & DREAMS journey. KINGS & DREAMS is no more a side project… In the future, Peo and Dan will continue to release albums and also work with other artists when and if there's time.
(Taken from the official website)
(Discography)
KINGS & DREAMS (POP PRODUCTIONS, KD02, 2014)
Official Website