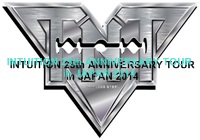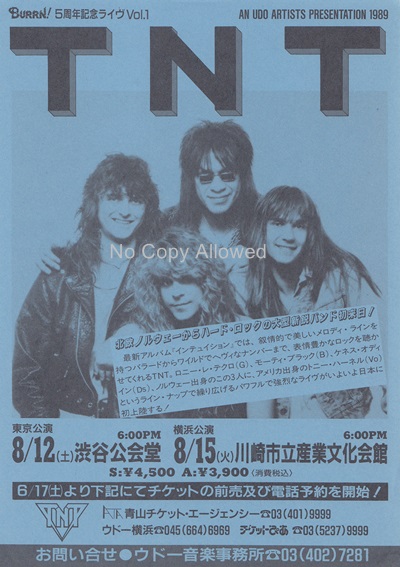 The flyer for the 1st Japan tour 1989. The ticket price was only JPY4500.00-…..time flies.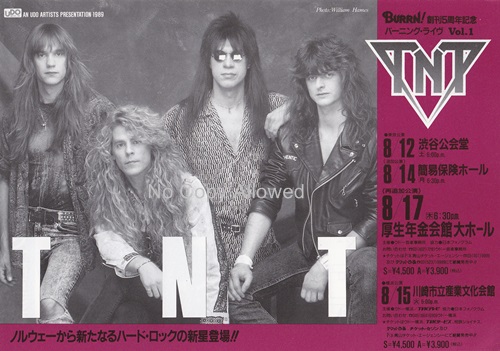 Another flyer for the 1st Japan tour 1989.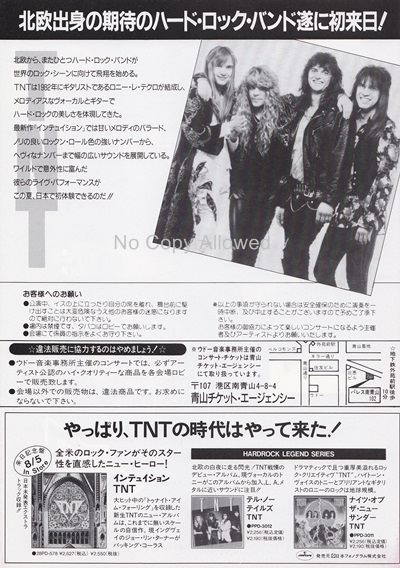 The back side of the flyer.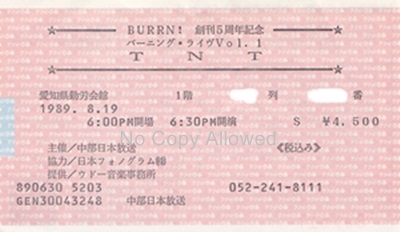 Ticket for Nagoya gig 1989.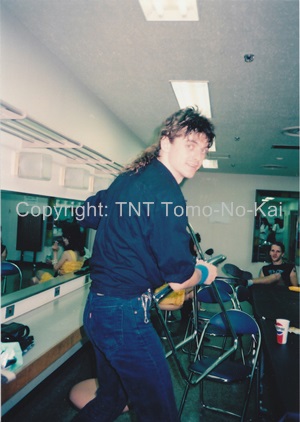 August 14th, at the backstage of Kanni Hoken Hall (Yu-Port), Tokyo. Kenneth Odiin (ds). He plays for STAGE DOLLS these days as Morten Skogstad.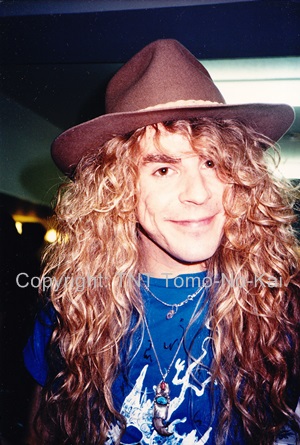 August 17th, at the backstage of Kousei Nenkin Kaikan, Tokyo. The hall doesn't exist any more – Kosei Nenkin Kaikan in Nagoya is no more either and a big apartment
building is there now.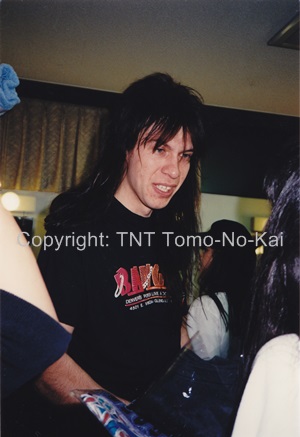 Meet & Greet was held by BURRN! at each venue on this tour. Morty Black (B) talks to his fans.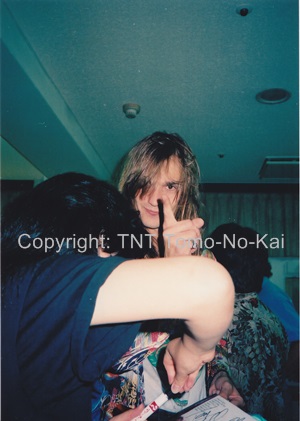 The backstage on this day was really crowded.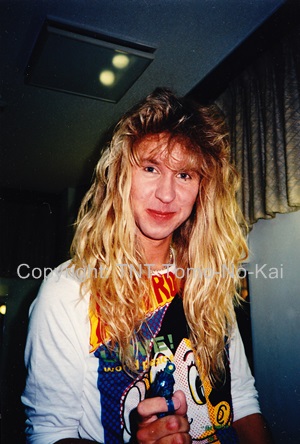 Dag Stokke (Key) – I'm sure his soul is travelling with TNT as well. R.I.P., Dag. This photo was used on the back screen when the band played Northern Lights at the 30th anniversary gig of the band in Trondheim.